About Our
Strategic & Crisis
Communications Firm
Our Story
We are a passionate group of
communications strategists who believe in meticulous planning and a
approach.
Chamberlayne Inc. was started at the forefront of today's technological world by one of the world's most-revered minds in user experience design. At UC San Diego, which is home to the largest engineering school on the West Coast, Don Norman, a pioneer in cognitive science and Apple's first interface designer, inadvertently helped to create Chamberlayne Inc. when he sought to explain and promote the importance of design thinking. Norman employed the expertise of Chamberlayne's political messaging and campaign skills to promote the concept, a process that engineers use to solve problems and is a critical driver of innovation.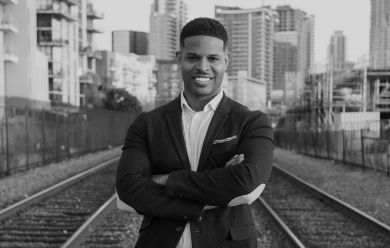 Our Founder
Meet Charles Chamberlayne
LinkedIn
Charles Chamberlayne is an expert at helping organizations navigate intense crisis issues and developing dynamic communications solutions to engage the public, businesses, government and other high-profile institutions and individuals. He's served as a spokesperson and communications strategist for three U.S. senators, a speaker of the U.S. House of Representatives and a Southern California mayor. Today, as principal for the crisis communications agency Chamberlayne Inc., he handles communications for a number of government agencies, trade associations and Fortune 500 corporations.
On Capitol Hill, Charles' career highlights include garnering media attention on the Senate's effort to address mental health issues for Iraq and Afghanistan War veterans, working to allow Rosa Parks to be the first woman to lie in honor in the U.S. Capitol, organizing support for the Central American Free Trade Agreement, handling media coverage of President Ronald Reagan's state funeral and working with National Urban League President Marc H. Morial to coordinate the first National Urban League Legislative Policy Conference on Capitol Hill in 2003. Charles also helped lead communications for the City of San Diego's $3 billion in city operations, including corporate partnerships, economic development and other major city announcements involving Comic-Con, Google Fiber Internet and the U.S. Golf Association.
Charles holds a double degree in history and political science from Howard University and studied for a Master of Arts in communications at Johns Hopkins University. In addition to serving as a founder and principal for Chamberlayne Inc., Charles is a recurring television personality and political analyst for several local television networks in Southern California and national networks across North America.
Why Turn to Us?
Clear Direction & Messaging
Our strategists provide clarity and give you a clear plan and solutions that help you successfully communicate who you are and what you do.
Professional Advice
Don't waste time and resources making matters worse. We apply decades of experience to formulate pragmatic, executable strategies to help you navigate crises and problems effectively.
Integrated Support
Without increasing your headcount, we seamlessly integrate with your leadership or staff to conceptualize and execute solutions.
How We Do It
As a major part of our approach, we conduct a series of interviews and perform in-depth research to draft a strategic communications plan. This plan serves as a living document that is regularly updated to reflect changes or new events, issues or message points. Our methods and progress are upfront and clear for you to see.
Our Approach